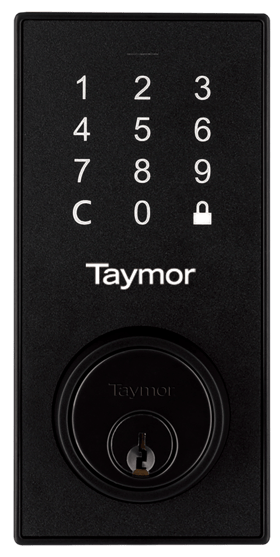 Easy-to-use Smart Lock Solution
Designed with security and convenience in mind, the Centinel 3 digital deadbolt works with Bluetooth technology to provide the highest level of protection available.
EASY TO INSTALL & PAIR WITH TAYMOR PROTECT
USE THE TAYMOR PROTECT APP
Control access to every door, and securely and conveniently lock and unlock doors with peace of mind. Send permanent or one-time access codes for complete security that's easy to manage and audit.
For a full list of product details and features, please view our product brochure.
INSTALLATION INSTRUCTIONS | USER GUIDE

Ready to add the
Centinel 3 Bluetooth Digital Deadbolt to a project?
Contact your Taymor rep today or fill out the form below