The Centinel 3 Bluetooth® digital deadbolt is an easy-to-use smart
lock solution with IOS and Android APP.
Designed with security and convenience in mind, the Centinel 3 deadbolt works with Bluetooth
®
technology to provide the highest level of protection available. Property managers can control access to every unit door, and homeowners can securely and conveniently lock and unlock their doors with peace of mind. Use the Taymor Protect App to send permanent or one-time access codes for complete security that's easy to manage and audit.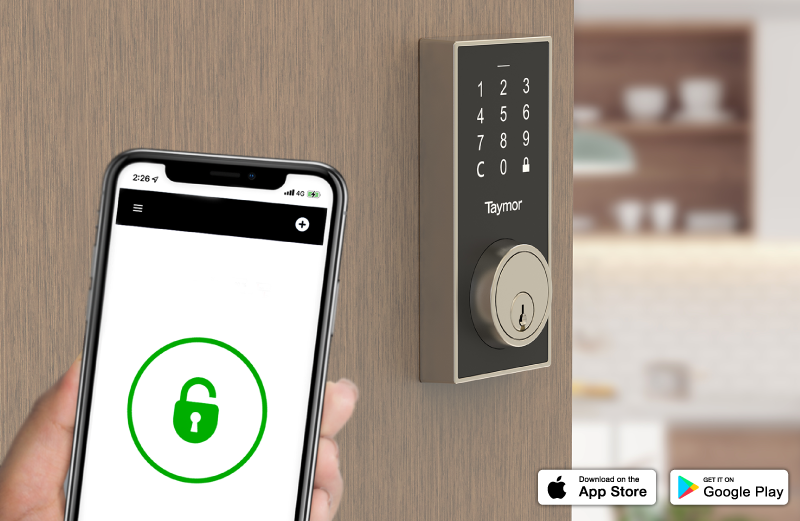 Building Smart Control Made Easy
Control & Manage
Lock and unlock your door with ease using your smartphone or tablet.

Event Logs
Use the Event Log in the Taymor Protect App to keep tabs on your home entry.

Digital Key Distribution
Simple for property managers to open and control access to every unit door in the building.

One button access code reset
At the press of a button, eradicate all access codes upon a tenant moving out.

One Time Access Code
Share one-time access codes with your guests.

Mechanical Key
A physical key can override the system and unlock your door as required.
Building Smart Control Made Easy
Monitor, Grant & Revoke
The Taymor Protect app stores up to 10 user codes, including the owner
code at any time. You can also monitor entry and exit records, set custom
durations, grant one-time access codes, and issue temporary codes for
owners, guests, and tenants. Improve access and accountability during project
construction, give each trade a unique code or grant specific access time
frames for each unit entry. Grant temporary access codes that deliver peace of
mind and save you time. Simplify costly key management with the Centinel 3
smart lock solution.
You can unlock, lock, and configure through Bluetooth

®

BLE with AES128-bit
encryption when within range. Secure smart locks use the latest Bluetooth

®
technology for worry-free functionality, with no need for extra hubs or
equipment.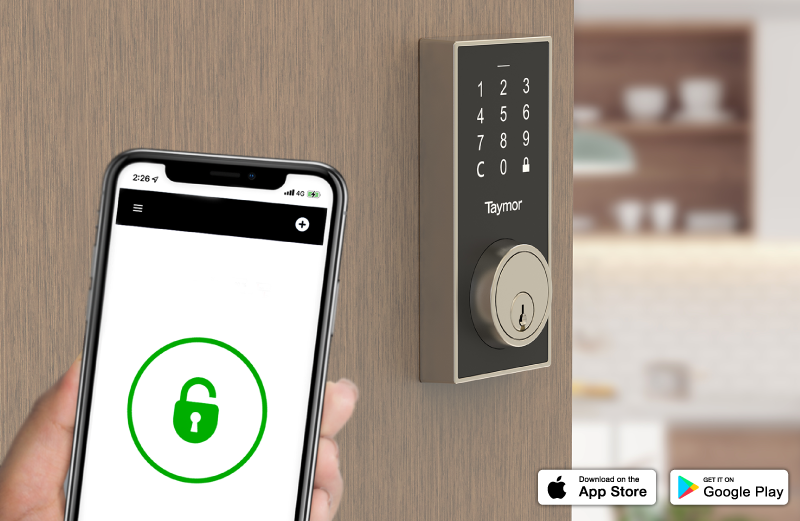 Is this lock for left-handed or right-handed doors?
This lock can be used on both left-handed and right-handed doors. The lock will automatically set up bolt direction after the Admin code is set up. Please refer to Installation Instructions.
How do I restore factory settings?
Can I change the initial Admin code set up?
Can I delete Individual Entry codes when I do not need them?
Can I deactivate the sound on my lock?
Can I check who has accessed my home?
How does the Vacation mode work?
Can I control the lock remotely?
How does Auto-Unlock Work?
How to keep the Taymor Protect APP running in the background? (Android)

Taymor has been designing and manufacturing door
and bath hardware of exceptional design, quality,
and value as a family-owned company since 1948.