SMART LOCK TECHNOLOGY FOR MULTI-FAMILY PROJECTS


The Secure Plus digital deadbolt is an easy-to-use smart lock solution for multi-family projects, meticulously designed featuring the highest level of security available.
With your smartphone, lock and unlock your door and securely control access to every unit door in the building. Use the Lockly® app to send one-time codes or eKeys through the administrator master account, for total security that's simple to manage and easy to audit.
Secure Plus, the advanced tool for property managers and owners.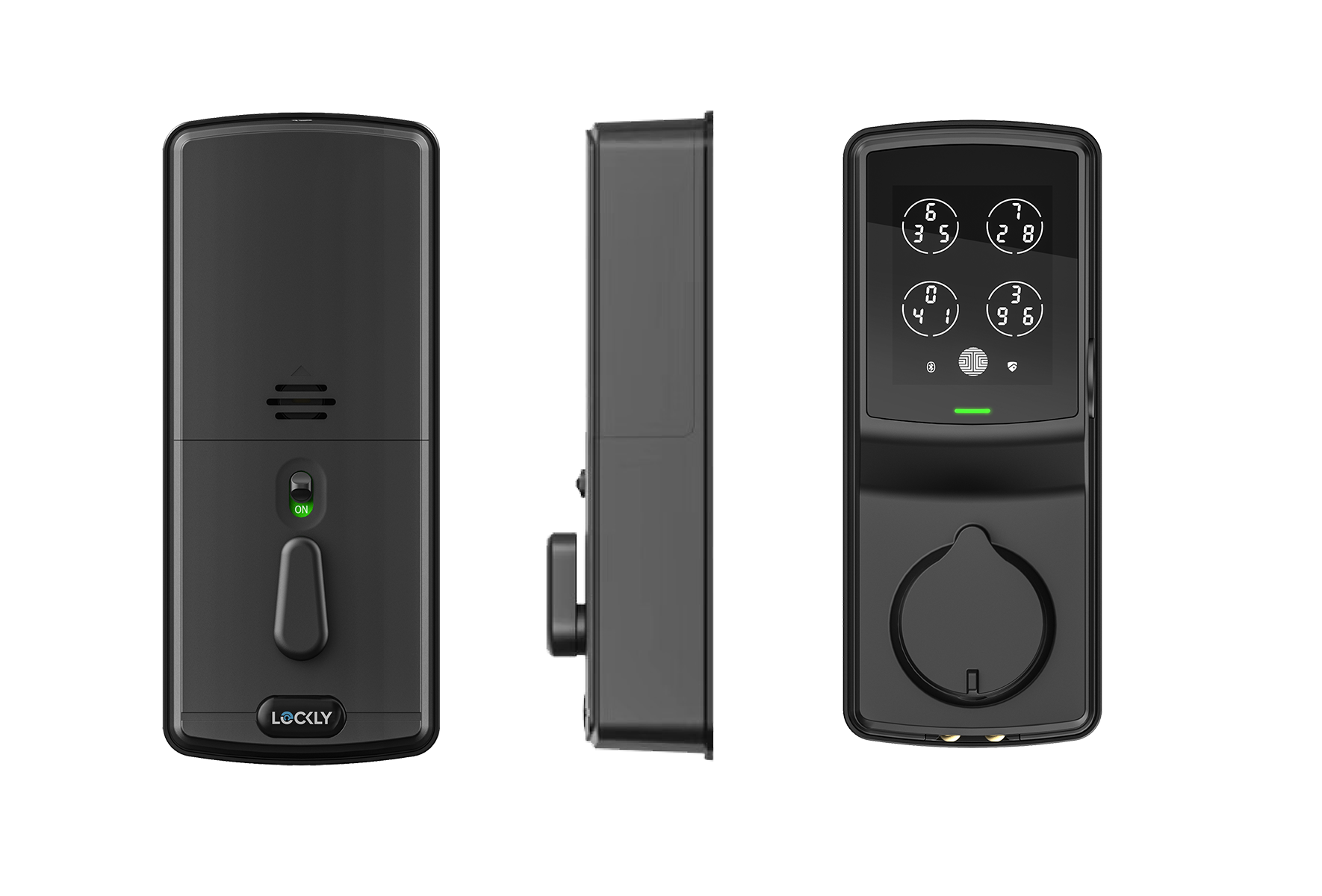 Simple Installation & Setup
How to Install Secure Plus
Key Benefits for Multi-Family Projects
6 Ways to Program Smart Unit Access
Building Smart Control Made Easy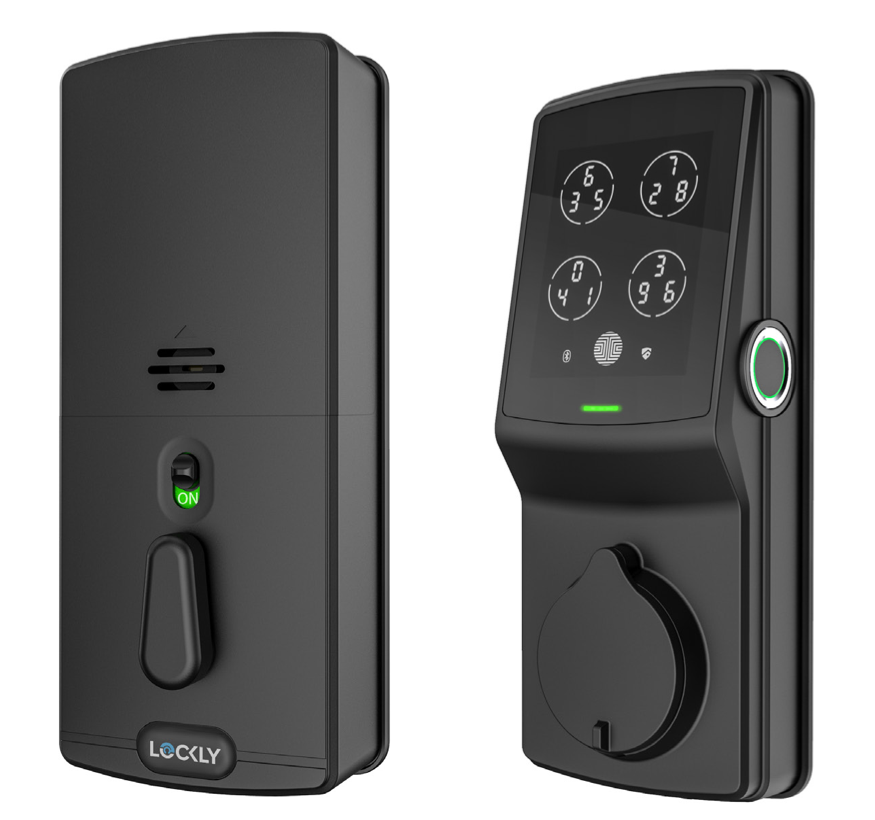 Control from Anywhere
Lock and unlock your door wherever you are with your smartphone.
Real-Time Alerts & Logs
Get notified whenever someone opens or unlocks your door.
Digital Key Distribution
Simple for owners to open and control access to every unit door in the building.
Offline Access Code™
Share your offline or one-time access code with your guests.
Fingerprint Profiles
No need for keys or FOBs, let your fingerprint do the work for a quick and easy opening of your unit entry.
Manual Override
A physical key can override the system and unlock your door if necessary.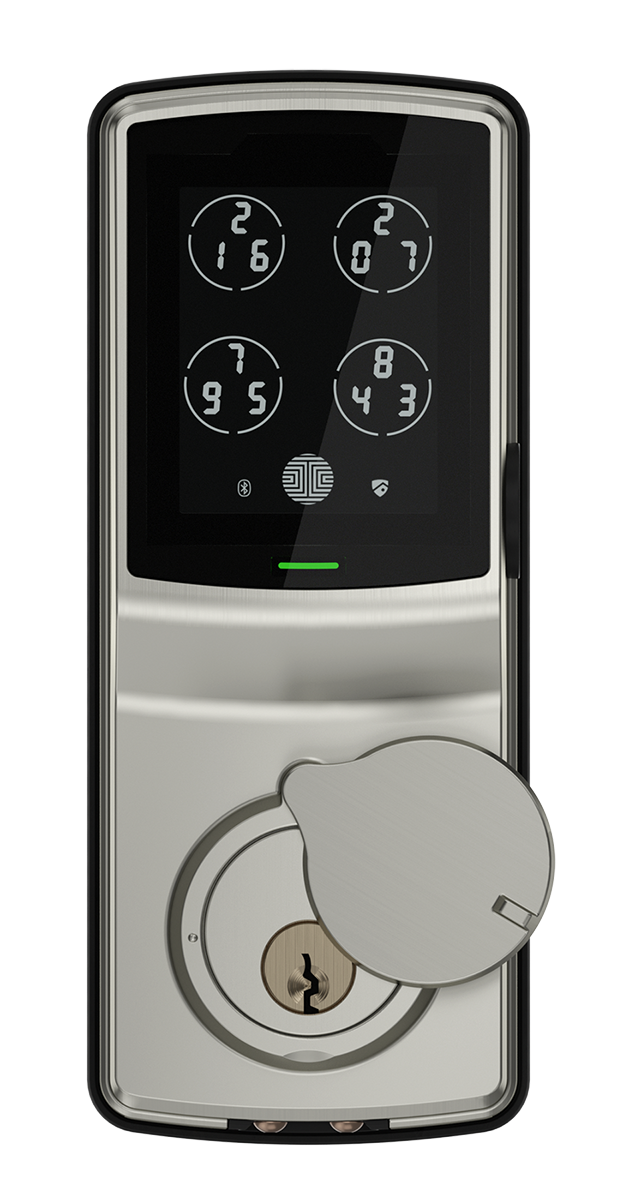 Your Finger is Your Key
State-of-the-art 3D physical fingerprint scanner reads lightning-fast and prevents the use of lifted prints.

Perfect for Property Managers
Send one-time codes or eKeys through the administrator master account for total security that's simple to manage and easy to audit.

Auto-Lock/Unlock
Set timers in advance to have your door lock automatically when you need it to.

Security Safe-Mode
Keypad-access control disables after multiple failed attempts, up to 1 hour.

Mobile App Control
Lock or unlock your door and create or remove access codes securely through the easy-to-use mobile application.

Lifetime Technical Support
Lockly® offers a Limited 5-Year Mechanical & Finish Warranty and 2-Year Electronics Warranty with Lifetime Technical Support.

Long-Lasting Battery Life
Standard AA batteries operate the smart lock for at least one year and are supported by a battery backup and low battery alerts.

At-Home Privacy Mode
Enables a do-not-disturb feature to disable keypad access. Only authorized users can gain access.
PREMIUM-GRADE
Build Quality
Beautifully designed with the highest quality materials, Secure Plus smart locks can withstand the harshest weather conditions from wet to freezing temperatures to extreme heat.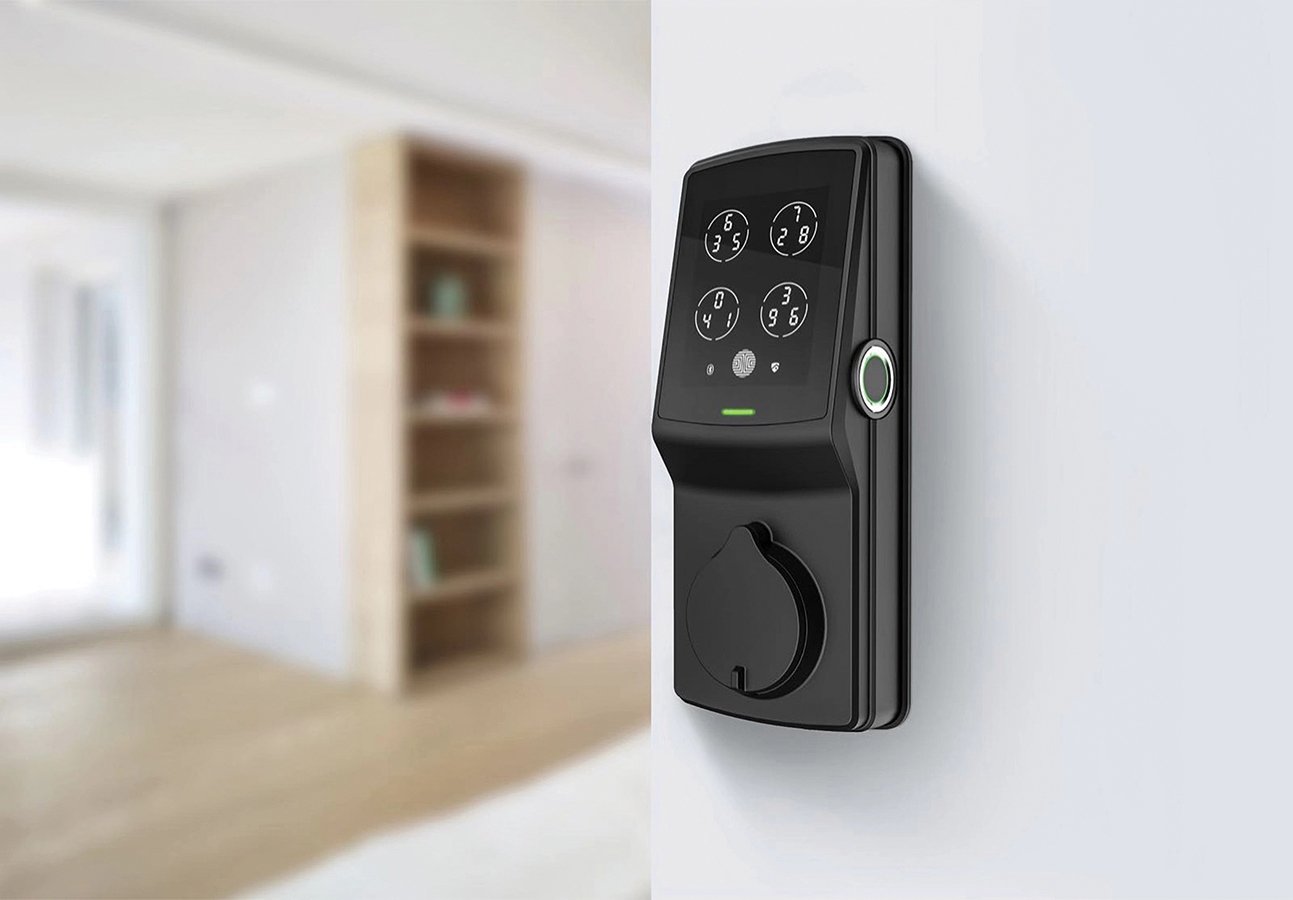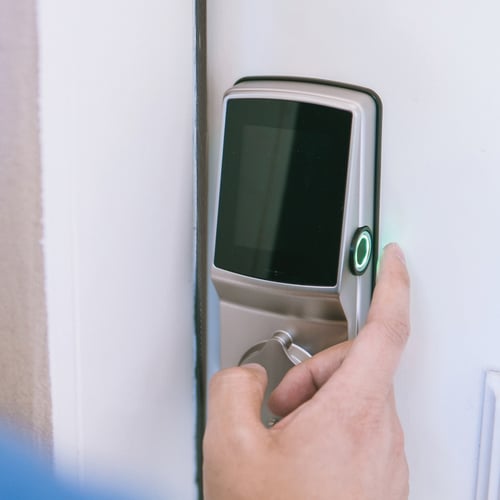 ADVANCED SECURITY
3D Fingerprint Sensor
Unlike other locks that use optical readers, the capacitive fingerprint reader will get faster over time through frequent use. This technology only reads physical fingers to help prevent the use of lifted prints and results in better speed and accuracy, granting access to 99 fingerprints in a split second.

SMARTPHONE APP
Monitor, Grant & Revoke
With the Lockly® app, store up to 14 private access codes and one master
code at any given time. You can also monitor entry and exit records, set custom durations, grant one-time access codes, and issue temporary eKeys for owners, guests, tenants, and more. Improve access and accountability during project construction, issue each trade an individual code or grant specific access timeframes for each unit entry.

Grant temporary access codes for prospective tenants or buyers, send a virtual e-keys that delivers peace of mind and saves you time. Simplify costly key management with the Secure plus digital solution.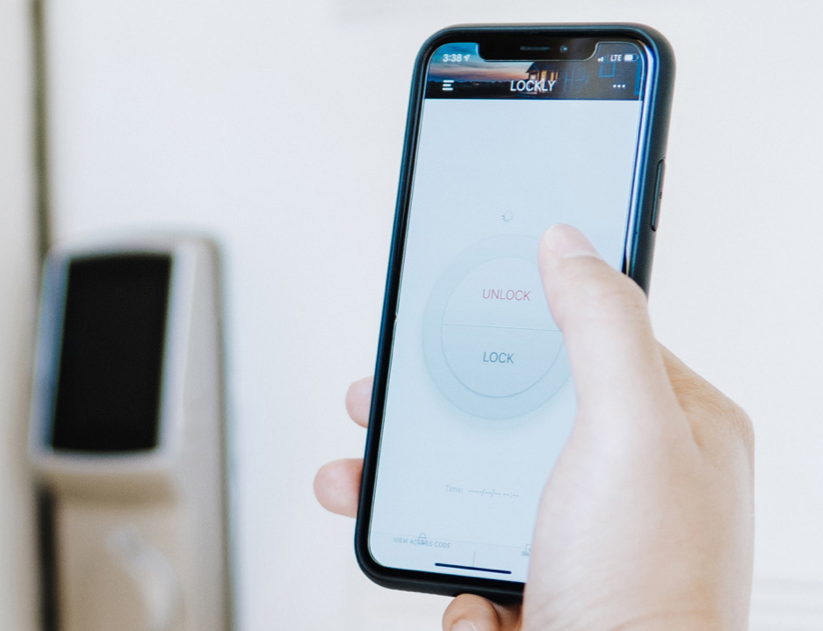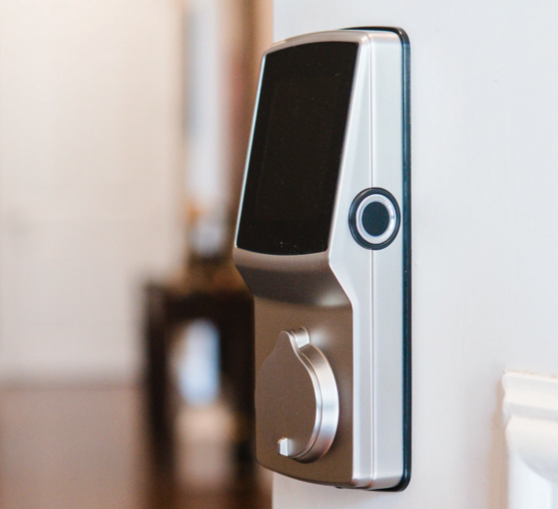 SECURE CONNECTION
Control With Bluetooth
When within range, you can unlock, lock, and configure through Bluetooth BLE with AES256 Encryption. Secure Plus smart locks use the latest Bluetooth technology for worry-free functionality, no need for extra hubs or equipment.
COST SAVINGS
FOB Keys Not Required
There is no need for unit entry FOB keys, which may get lost or stolen, as it can be addressed with your phone or fingerprint. With no mechanical key required, locksmiths no longer need to be called when a tenant moves out as Secure Plus can be digitally re-keyed.
MORE INFORMATION
Add Secure Plus to Your Project
Secure Plus is exclusively available for multi-family residential projects.
Contact your Taymor rep today or fill out the form below and we'll reach out to you.